پاکشوما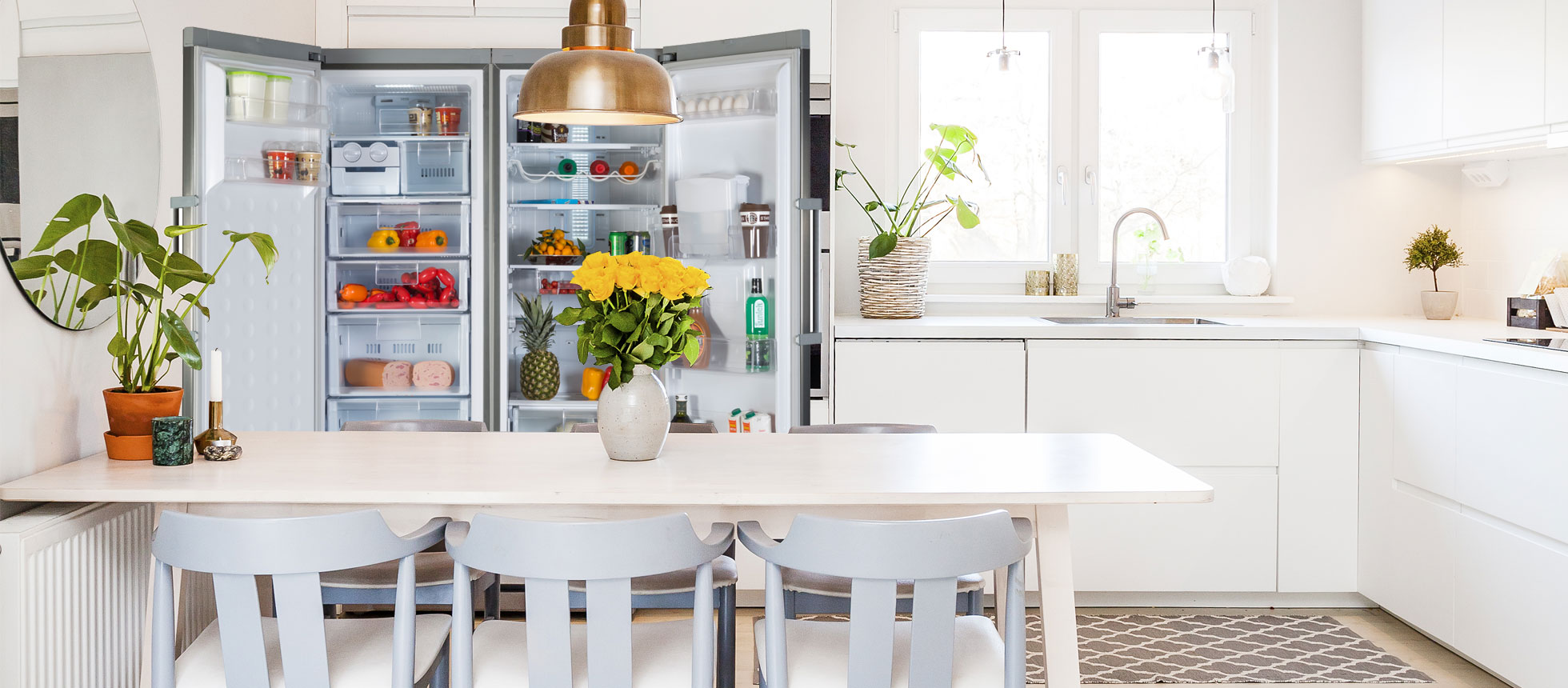 Household Appliances Brands
PAKSHOMA Always With You

PAKSHOMA specialized-focused brand offers products in four groups including refrigerator and freezer, washing machine, dishwasher, and vacuum cleaner, and upon its cooperation with R&D of largest European and Asian home appliances brands, has achieved its position as one of the best and reputable manufacturers of home appliances both in Iran and the Middle East. The most important manufacturing strategy of PAKSHOMA is dedicating special attention to industrial mapping of idea to product process meeting local needs in Iran and needs in the target export markets.

---

Product portfolio:

MIDEA Make Yourself at Home

MIDEA Group is the largest home appliances manufacturer in the world (according to Euromonitor based on the assessment of Fortune Global in 2017). Also, the company is among the world's five pioneer home appliances manufacturers. MIDEA exports to 168 countries and in every two seconds, one product made by this global brand is sold across the globe.

---

Product Portfolio:

CANDY Italian Lifestyle

In 1945, CANDY was born into life by Fumagali brothers in Italy, the world's origin of design and lifestyle. CANDY is a subcategory and of course the most important brand (masterbrand) of HAIER EUROPE. Quality and the European-Italian design of the products are the two factors leading to the worldwide success and reputation of CANDY.

---

Product Portfolio:

CORAL Core of Life

Due to the changes in environmental conditions and the buying pattern of Iranians, PAKSHOMA Brand-Group managed to create a newborn brand named CORAL in 2010 through combination of excitement, youthfulness, and modern lifestyle in cooperation with South Korean home appliances manufacturers and designers.

---

Product Portfolio:

ZEROWATT Many Ideas…Zero Problems

ZEROWATT, as an Italian brand with a history of more than 70 years, centers its philosophy around manufacturing products based on the world's cutting edge technologies and zero problems, and looks for ideal solutions for today and future generations. Given the fact that ZEROWATT is an Italian brand and charm of Italian design is rooted in their culture, it has always succeeded to meet end-user expectations.

---

Product Portfolio:
---
Customer Service
PAK SERVICE® (the registered customer service brand) is PAKSHOMA Brand-Group's countrywide customer service center in Iran.
This center was established in 2005 with primary purpose of providing after-sales services of PAKSHOMA Brand-Group's products and supplying spare parts of various major and small home appliance.
Retail
PAKSHOMA Brand-Group has established "PAKSHOMA CITY" chain stores in Iran in order to conform with the new environmental conditions of the country's business ecosystem. Furthermore, "PAKSHOMA CENTER" as the solely exclusive online shop of the group eases access and facilitates the analysis, comparison, and purchase of the group's products.
PAKSHOMA CENTER
/
PAKSHOMA CITY
Pakshoma Group at a glance
a flash of our mission and the way we passed
0
Years of Experience
---
Starting point of our business in forty-some years ago was the creation of Lady Wash washing machine which continued later in joint cooperation of PAKSHOMA with PHILLIPS, LG, MIDEA, CANDY, HOOVER, and HAIER.
0
Jobs
---
One of our business development philosophies is to increase employment rate amongst the Iranian families in order to create added value for national production and contribute to the growth of national economy.
0
After-Sales Services Centers
---
PAKSHOMA Group started its activity in 1975 upon manufacturing semi-automatic washing machines so that it had always been one of the best recognized brands in those times.
%
0
Customer Satisfaction
---
According to the precise evaluation of EPM marketing research agency, more than 86% of PAKSHOMA Brand-Group's consumers are satisfied with the quality of products and services.
%
0
Research and Development
---
Pakshoma Group annually allocates 4.7% of the company's total turnover to invest in research and development for new products.
%
0
Production Infrastructure
---
Pakshoma industrial production company has become the largest producer of white home appliances in the middle east with the production infrastructure area of more than 200,000 sqm.
Business on a global scale