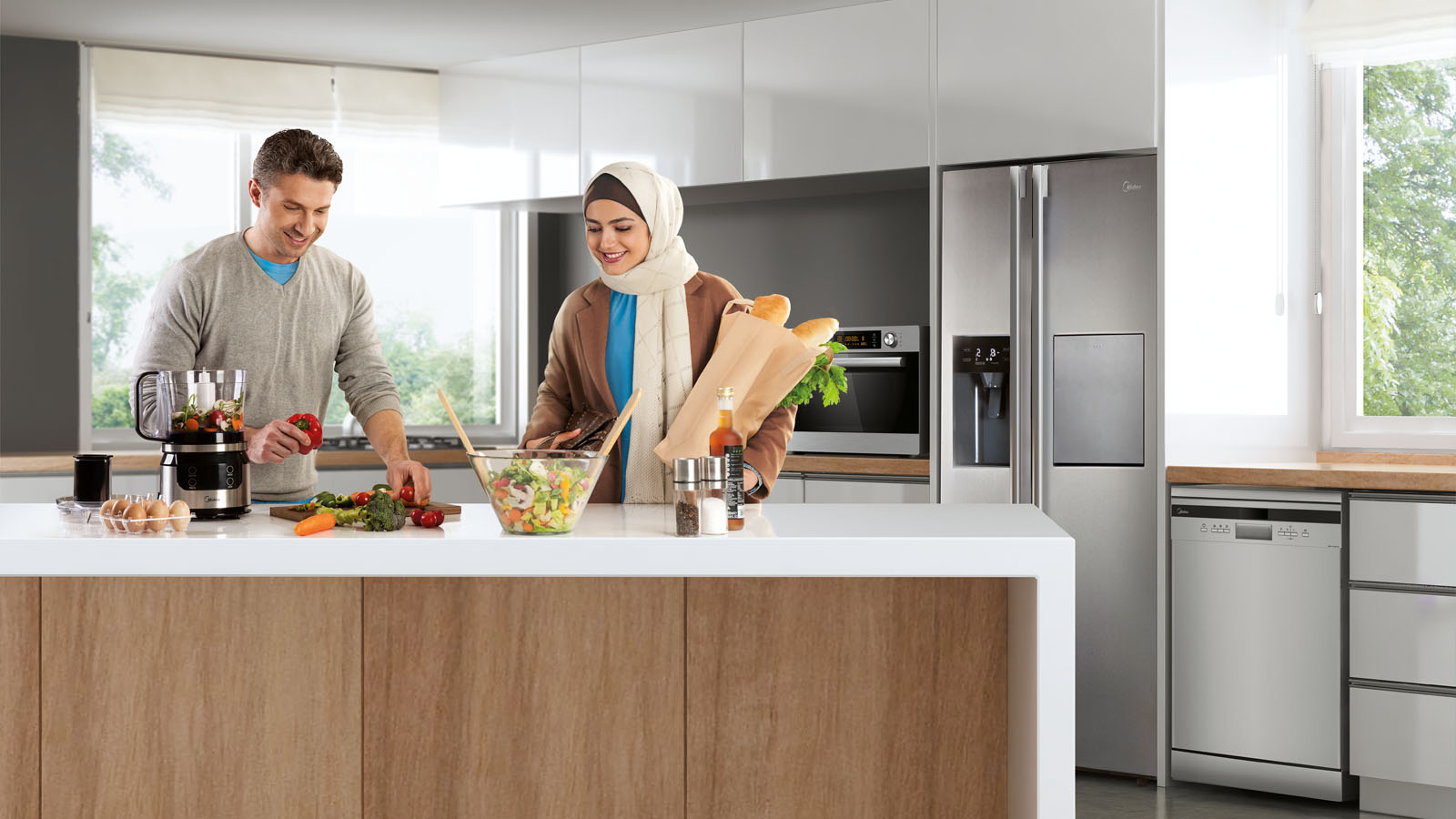 MIDEA Make Yourself At Home
MIDEA Group manufactures a wide range of home appliances and is a specialist in the supply of various products related to industrial air conditioning and gas cooler, refrigerator and freezer, washing machine and dishwasher, major and small domestic appliances, microwave, portable evaporative cooler and fan, water cooler and water purifier and water heater, vacuum cleaner and lighting accessories.
Midea MIDEA Group is the world's leading technology group in home appliances, HVAC systems, robotics and industrial automation systems and smart supply chain.
MIDEA group is the largest manufacturer of home appliances in the world (according to the Euromonitor report based on Fortune's assessment in 2017). The company is one the top 5 best home appliances manufacturers in the world. MIDEA products are exported to 168 countries and every two seconds, one product made by this global brand is being sold in the world.
By creating more than 12,600 jobs in China and other regions in the world, MIDEA has shown its capability and the extent of its industrial and business activities. The annual sales of the company exceed $22B and the company has more than 40 years of strong industrial reputation in design and manufacturing for the most prominent home appliances brands in the world. Most products by US and European brands are manufactured in MIDEA group factories.
The industrial and business cooperation between PAKSHOMA brand-group and MIDEA group dates back to 2016, and currently PAKSHOMA brand-group is the only official legal industrial and business partner of MIDEA group in Iran, and the products of this brand are supplied to Iran's market with the support of PAK SERVICE customer services.
Address
No.3
19th St.
Ahmad Ghasir Ave.
Tehran
Iran
Website
---
Largest
Home appliances company in the world
Design and Manufacturing
American and European brands
Bestseller
Selling one product every two seconds