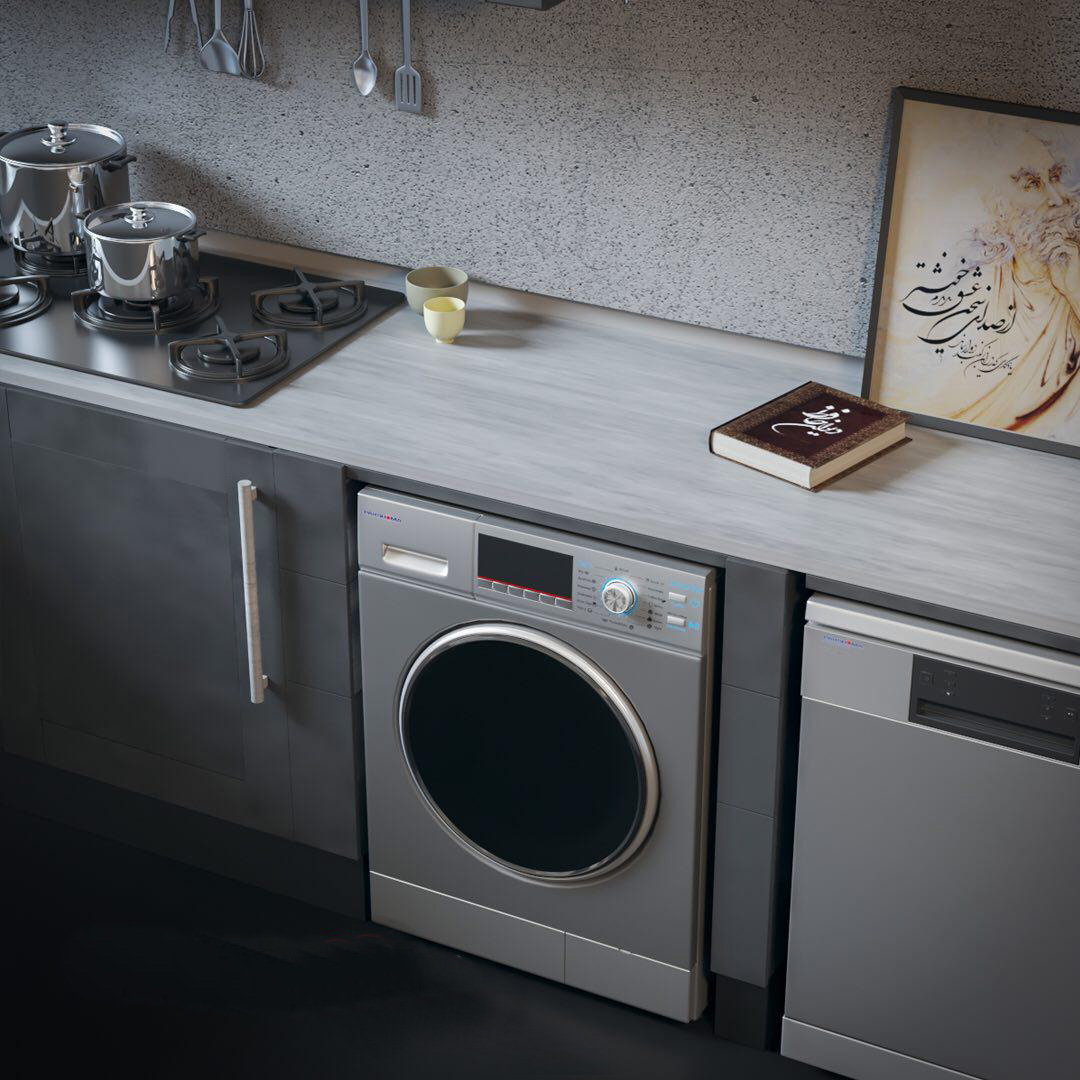 PAKSHOMA Always With You
The specialist-focused PAKSHOMA brand is one of the best manufacturers in the home appliances industry in Iran and the Middle East, working in the refrigerator and freezer, washing machine, dishwasher, vacuum cleaner and air conditioner categories in cooperation with research and development (R&D) teams of the biggest European and Asian brands. The most important manufacturing strategy of the company is paying special attention to industrial design – from idea to concept – in accordance with the local demands in Iran and the demand in the export target markets.
PAKSHOMA, industrial pride of Iran and the Middle East in design and development of innovative major and small home appliances
We are an Iranian brand that wants what an Iranian wants: creativity and quality
The specialist-focused PAKSHOMA brand started its activity with the design and manufacture of a variety of semi-automatic washing machines under the brand of Lady Wash in 1975.
Later on, PAKSHOMA continued developing home appliance products - specially washing machines - using state-of-the-art international technologies, in cooperation with PHILIPS and after that LG. Currently the company's manufacturing plants are based in an area of 200,000 sqm with several active washing machine, dishwasher, vacuum cleaner, refrigerator and air conditioner manufacturing lines.
PAKSHOMA Group supplies its products in cooperation with Haier-Europe (the owner of CANDY, HOOVER and ZEROWATT brands) as well as MIDEA (world's largest and #1 manufacturer of laundry home appliances according to the assessment of Fortune Global in 2017) to the local and international market.
One of the main production strategies of the PAKSHOMA brand is paying special attention to industrial design (from idea to product). Accordingly, various R&D and technical design teams in China, South Korea and Germany work for PAKSHOMA group on product engineering and design customization based on continuous marketing research feeds from Iran.
PAKSHOMA has more than 2000 directly employed personnel and more than 700 customer service centers with multiple service throughout Iran.
PAKSHOMA is an environmentally friendly company. It's necessary to achieve balance between environment, society and economy in order to meet today's needs without putting the next generation's abilities to provide for themselves at risk. Therefore, as a professional modern brand, PAKSHOMA has committed itself to a systematic approach towards environmental management by obtaining the ISO14001:2015 standard certification in environmental management.
Address
No.3
19th St.
Ahmad Ghasir Ave.
Tehran
Iran
Website
---
Innovation
Assessment of the customers' needs based on continuous market research in Iran and the Middle East
Distinguished Industrial Design
Cooperation with technical design and R&D teams in Germany, Italy, China, and South Korea
Quality
Development of Total Quality Management (TQM) systems and product quality standard testing