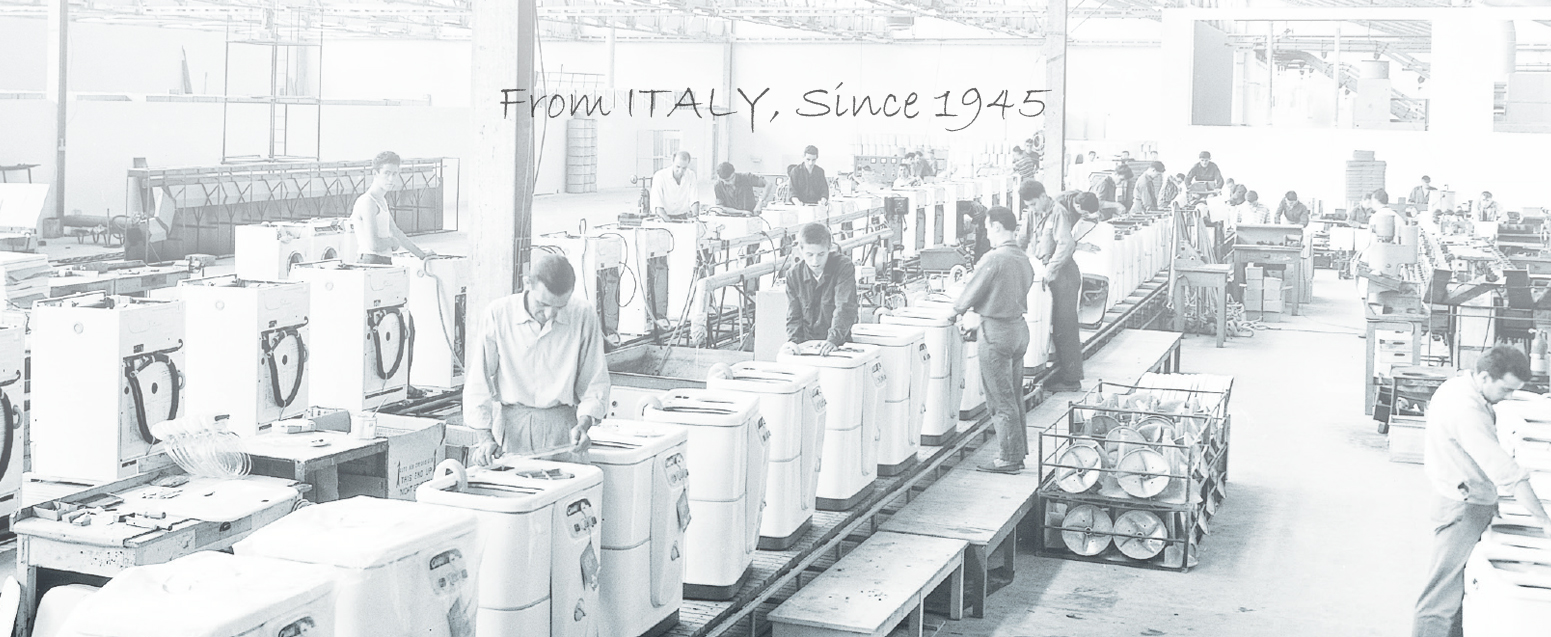 CANDY
From ITALY, Since 1945
From the very first washing machine to Wi-fi domestic appliances
Candy has always been a pioneer when it comes to promoting innovation in the global washing market. It produced the first all-Italian washing machine in 1945 and was responsible for inventing the "modern" front loading version in the late fifties, setting the European standard which is still in force today. Continuing along its journey, the Group drew strength from the experience it had gained in washing to acquire important market shares in strategic market segments and accelerate a profitable growth.
The name Candy has been an important part of the industrial history of our country since 1945 when it presented the first family washing machine on the Italian market; with a firm brand positioning in the market, standing amongst the European leaders of the washing industry thanks to its 70-plus years of experience, today Candy offers a full range of large free-standing and built-in domestic appliances.
Today Candy is the fruit of a long experience, continuous innovations, brand new concepts and successes. Candy products are characterised by a greater level of comfort and smart functional innovation; they are designed to cater for traditional consumers, interested in highly reliable quality domestic appliances with a particular focus on combining design and functionality to simplify and improve the quality of life.
The industrial and business cooperation between Pakshoma group and Candy group dates back to 2005, we present two valuable brands of Candy group in Iran, Candy & Zerowatt, and the products of this brands are supplied to Iran's market with the support of Pak service customer services.
Address
No.3
19th St.
Ahmad Ghasir Ave.
Tehran
Iran
Website
---
Smart
Candy has a smart approach as the brand offers many ideas to simplify your daily life with a complete range of connected products and unique and brilliant solutions
ACCESSIBLE
Candy has an accessible positioning due to both its value for money proposition (offering always something more at a lower price compared to competitors) through each product category and its set of easy to use technologies.
ITALIAN
Candy has an Italian touch that you can feel in the products design, in the attention to details and in the brand attitude towards home living, food and lifestyle in general.